JDC-H(H24)insulated conductor systems Standard length 6m,, other lengths on request Support spacing for straight runs 1.5m-2.0m
General Details
Order Enquiry
General Details
The enclosed power rail system offers numerous benefits and unique features for your specific application.Developed with safety and reliability in mind,each model is touch safe with copper conductor .An internal riding collector is installed inside an insulated housing.
Its fully enclosed design reduces the risk of electrical parts being contacted.Conductor bars deliver electrical power to a high speed trolley then runs in an enclosed PVC housing containing copper conductors.Its compact design offers a significant benefit for applications in restricted areas.
These systems are ideal for indoor and outdoor use, for all types of installations requiring a moving or movable source of electrical power: cranes, monorails, hoists, electric power tools, machine tools, storage and retrieval systems and many other mobile machinery applications.
DETAILS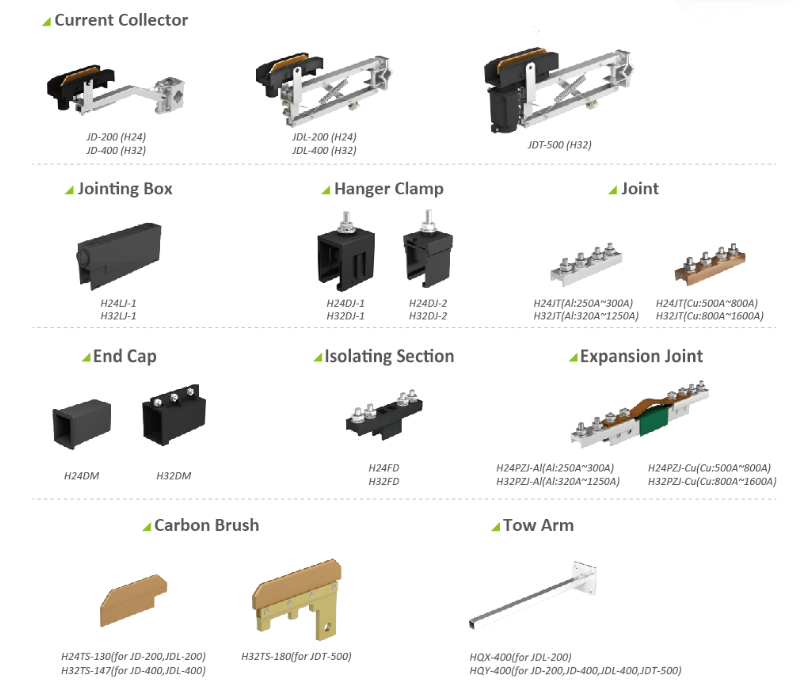 Order Enquiry
Contact us by email shanyan4@hoist-cranes.com or WhatsAPP +8615909399991